Important Things You Need to Know About Free and Low Cost Health Insurance Plans
It seems like Americans hear something different about healthcare every single day. Republicans have plans to repeal the Affordable Care Act (aka Obamacare) and replace it with the Affordable Health Care Act (aka Trumpcare).
To further complicate matters, only twelve percent of Americans support the ACHA, and only two-thirds of Americans know that Obamacare and the ACA are the same things. The current state of healthcare is confusing and if you are like most Americans, you just want to find affordable coverage for yourself and your family. This article will explain where to get healthcare coverage now if you are currently uninsured, how the AHCA might impact healthcare costs in 2018, and what you need to know about free and low-cost insurance plans.
Getting Healthcare Coverage Right Now
Currently, the healthcare law of the United States is still the Affordable Care Act (Obamacare). Americans are required by law to have health insurance. If you do not have health insurance for longer than three months out of a given year, you are required to pay a tax penalty in the amount of 2.5% of your annual income or $695 per adult, depending on which is less. You can purchase insurance at a discounted rate through the health insurance marketplace at healthcare.gov. Individuals that make more than forty-eight thousand dollars per year will not qualify for any discounts through the Affordable Care Act.
Open Enrollment
Currently, it is outside of the enrollment period to obtain healthcare coverage for 2017. You still may qualify for a special enrollment period if your circumstances have changed. For example, if you recently had a baby, got married, lost your job, or no longer qualify for Medicaid, you will likely qualify for a special enrollment period. The next healthcare open enrollment period is from November first to December fifteenth of this year, for coverage which will take effect in January of 2018.
Medicare
Medicare a federal program based on age. If you are over 65 or receive Social Security Disability Income, you qualify for insurance coverage through Medicare parts A and B. In addition, you can get a special discount rate on doctor's visits, lab testing, and prescription drugs by purchasing a Medicare Advantage plan through a private insurer. Most Medicare Advantage Plans start at just ten dollars per month.
CHIP
The Children's Health Insurance Program (CHIP) is a federal and state-funded program that provides free or low-cost healthcare coverage to qualifying pregnant women and children under age eighteen. Families with incomes at or below 100% of the Federal Poverty Level qualify for fully subsidized benefits, whereas families with incomes between 101% and 200% of the federal poverty level may be required to pay minimal prescription costs, co-pays, and lab fees, depending on their state of residence.
Medicaid
Medicaid is a federally funded program that provides healthcare coverage for over sixty-nine million American adults and children. If you are an American citizen with income at or below the federal poverty level, you qualify for Medicaid. In most states, State government allocates additional funding for Medicaid expansion. This makes Medicaid available to Americans with income at or below 133%- 150% of federal poverty level, depending on the state. Collectively, these programs provide coverage for over one hundred and thirty million American men, women and children.
Healthcare Costs Under ACA
The current healthcare law, the Affordable Care Act, provides healthcare discounts to individuals living at or below 350% of the Federal Poverty Level. For a single adult, this is an annual income of $47,510. Private insurers share healthcare costs with qualifying patients. In exchange, the Federal Government pays the company back with something called a cost-sharing payment. Under the Affordable Healthcare Act (AHCA) these cost-sharing payments would stop. This leaves the private insurers with two options: raise deductibles and co-pays to recoup costs or exit the healthcare marketplace altogether. No one knows what will happen in the future but it is safe to assume that under the AHCA, the cost of healthcare will increase for much low income and lower-middle-class families.
Make sure to Shop Around for All Your Healthcare Options
Evaluating all your options through a broad range of providers possible is key to finding the best coverage possible. You will gain a better perception of choosing low-cost insurance for you and your loved ones. Cobra is good, many times, for ones who lost their jobs to remain on your last job's insurance for up to 18 months. However, the premiums can be really high in some case.
Don't Underinsure Yourself for Low Premiums
Be mindful also that you and your family will get the least coverage for the cheapest insurance. And thus, you will need to weigh out which one provides the best coverage for the best price. Other than that, it may be in your best interest to consult your parents if they can assist with insurance costs, and in some cases, higher deductible plans may be your best option depending on you/your family health and financial situation instead of low-cost insurance with limited coverage.
Affordable Insurance Companies
While it is true that medical costs are rising, there are options for individuals who cannot afford expensive medical costs. You might also have questions like 'Do you have to pay for Medicare parts plans?' or 'Is PPO better than HMO insurance?' or 'what is gap insurance?' Hopefully, the following will help you with that. Following are a few well-known insurance companies that are cheap.
Blue Cross Blue Shield
The Blue Cross Blue Shield organization provides health coverage across the nation and includes almost 40 independently operated companies. Since the network of Blue Cross Blue Shield is expansive, it means a higher likelihood of providers, including hospitals and physicians, being in network with deductibles and copays that are cheaper for the insured. Since there are many companies under the parent company Umbrella, even though coverage, prices, and services can be different depending on the company, the prices are competitive, and the coverage is expansive. Moreover, Blue Cross Blue Shield has a partnership with several other companies to provide a discount on services such as fitness club memberships and wellness products.
Humana
Primarily available in South, West and Midwest areas of the country, Humana Health Insurance is available in 22 states. Though Humana Health Insurance doesn't cover across the country, in cases of emergency, the insurance plan may cover special care and PPO plans across the country. Humana's insurance plans cover most of the home healthcare while dental and vision coverage can be added on choice. Humana health insurance has also introduced an online wellness program that allows covered members to track their health progress and through that, they can earn HumanaVitality rewards points that can be used to get things like healthy food, movie tickets and work out gear. Services such as cooking classes, exercise classes, health seminars, and social activities are offered by Humana Guide Centers which are located in coverage areas.
Kaiser Permanente
Among all the low-cost health insurance companies, Kaiser Permanente is most well-known. Its coverage is available in limited areas in California, Colorado, Georgia, Hawaii, Maryland, Oregon, Virginia, Washington, and Washington DC. The only network of Kaiser Permanente covers care. Though Kaiser Permanente has restrictions, it offers comprehensive care and treatment and its size is expansive. Though people who have special needs or certain health issues may need to research this health insurance company beforehand as the provider choices can be limiting. Although care and treatment are not covered by Kaiser Permanente in the US, when traveling outside of the country, emergency services can be covered.
Aetna
If you search Aetna on Google, you will find out that it has a solid reputation and a well-established history in the healthcare coverage field because of the fact that company offers many private insurance plans as well as plans approved by Affordable Care Act which offers premiums that costs lower than other health insurance companies. Apart from standard health insurance, Aetna provides coverage for the following areas: dental, student, vision, international and supplemental. You can also add life insurance to most of Aetna's insurance plans. If you have questions like 'Do you have to pay for Medicare parts plans?' or 'Is PPO better than HMO insurance?' or 'what is gap insurance?', then you might find their answers on the website of this organization.
CIGNA
Following are the states in which CIGNA provides healthcare insurance in Arizona, California, Colorado, Connecticut, Florida, Georgia, Maryland, Missouri, North Carolina, South Carolina, Tennessee, and Texas. Dental insurance and international healthcare coverage are also provided. Since CIGNA offers a large number of network of providers, insurance plans can be purchased in limited areas, but access to physicians, hospitals and other healthcare providers is available throughout the country. Home health care and treatment is something that is not always available under the area of coverage by CIGNA.
Emblem Health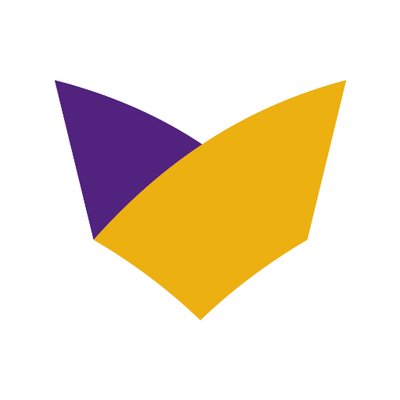 Since Emblem Health offers insurance plans in New York only, most of the population of United States does not have access to it. With some PPO plans or in emergencies, however, Emblem Health provides coverage throughout the country. For those under the age of 30 or someone with the minimal need to visit a doctor, Emblem Health offers a high deductible HMO plan since it is a low-cost health insurance option. All the plans by Emblem Health include telehealth services and preventive care.
Farm Bureau Insurance
As the name suggests, Farm Bureau insurance was established to help the farming community with their insurance needs. Later, it expanded its services to other cities as well. For those who are 65 years of age or younger, Health insurance coverage is available through Farm Bureau. Farm Bureau Insurance offers low-cost health insurance with a deductible as low as $1000 annually. It also offers short-term health insurance coverage along with health savings accounts.